Kurt M. Sand, CPA
I moved to Portland (over 20 years ago) to be closer to the mountains and the great outdoors that Oregon has to offer. Originally from Michigan and a graduate of Michigan State University, I have spent my career working in public accounting helping clients. I specialize in taxation for businesses and individuals and business consulting. I enjoy helping small businesses plan for the future and navigate the tax and filing requirements, as well as work through many of the difficult situations business owners encounter. Being a small business owner myself, I can relate to a lot of these challenges.
I am married and have 2 boys in middle school. When I am not doing taxes or hanging with the family, I keep busy coaching my son's soccer team, volunteering and working on the house. I currently serve as the Beaumont Business Association president and the vice-chair of the Oregon Society of CPAs Strategic Tax Committee. I enjoy watching MSU football and basketball games, skiing, hiking, playing cards and traveling. Go Green!
Donnette Sand
I have lived in the Portland Metro area for over 25 years. While not a native Oregonian, I grew up in Walla Walla, Washington so I have always called the Northwest home. After graduating from high school, I moved to Eugene, Oregon and that's where I went to school and became a life-long Duck fan. Moving to Portland was the next logical step and I was fortunate to land a job right away with a local CPA firm downtown. Over the next five years, I gained a lot of experience by working for a variety of different businesses helping them with their bookkeeping needs and preparation of Financial Statements. My services also included preparation of tax returns and working one-on-one with the owners of these businesses. After leaving public accounting, I joined a small startup company downtown and worked in the accounting department. The slower pace was enjoyable, but after four years I missed the diversity of working with a lot of different clients. My husband, Kurt, and I started Sand's Solutions, Inc. in 2001. We have two boys so life is very busy and fun. I like to ski, bike ride, hike in the Gorge and travel a lot. The family has driven cross country four times so the boys have seen a lot of the United States. Every state has something amazing and beautiful to offer, but Oregon is home and where the Sands love to be.
Jerry Catlin, CPA and MBA
I caught the accounting bug early while taking an accounting class in high school. I took it to the next level at Michigan State University and graduated with a B.A. and a M.B.A. with an emphasis in taxation. After a meandering cross country bicycle trip, I ended up in Portland and was hooked. My career started at a Big Four accounting firm, continued with a large local firm to governmental accounting and then to the non-profit realm. My passion is in helping small business owners fulfill their dreams and try to get them to make their next vacation tax deductible by taking their CPA. When my nose is not immersed in the tax code, I enjoy discerning the finer points between a crimper, a sloper and a manky chicken head while rock climbing and a relative minor, a diminished triad and a grace note while playing the piano.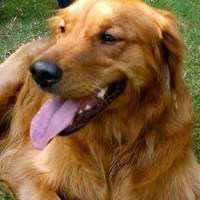 Daisy, office mascot
Martha Alvarado
I am a recent transplant to Portland. Originally from the prairies of Minnesota, my family and I were drawn to the natural beauty of the Pacific Northwest. I received my BFA in Fine Arts from Minnesota State in Mankato. Throughout my career as an artist and musician, I have also found myself on the front line in many different industries. I enjoy building customer relationships and supporting my team.
When not at Sand's Solutions, I enjoy knitting, spending time with my husband and 3 kids, gardening, hiking, traveling and eating delicious food. Come on in and say, Hi!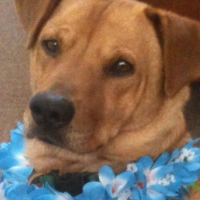 Joe, office mascot